Release date: 4th June 2021
Interviewed by:
Clémentine

---
Our guest this month is composer extraordinaire Roxanna Panufnik, one of Britain's best loved composers. She studied composition at the Royal Academy of Music and, since then, has written a wide range of pieces – opera, ballet, music theatre, choral works, orchestral and chamber compositions, and music for film and television – which have been performed all over the world. She is renowned for her choral and multi-faith works (such as Love Abide; or Dance of Life: Tallinn Mass for the Tallinn Philharmonic) and for her love of music from around the world.
She has had work commissioned for Garsington opera (Silver Birch, 2017), the Proms (Three Paths to Piece, an overture for the World Orchestra for Peace, premiered in Jerusalem and at the Proms), the City of Birmingham Symphony Orchestra, the National Radio Symphony Orchestra of Poland (Faithful Journey – a Mass for Poland), the Baltimore Symphony Orchestra and many more. Her Four World Seasons, for violinist Tasmin Little, launched the BBC's Music Nation weekend, celebrating the Olympics.
Her work is also full of humour, and she has brilliantly put to music the words of poets and authors such as Wendy Cope and Vikram Seth (Beastly Tales – The Crocodile and the Monkey, The Hare and the Tortoise).
May 2021 saw the release of her new album with the Sacconi Quartet, Heartfelt, a striking compendium of touching pieces, such as the letters of a First World War soldier, folk songs (slightly macabre, pickled toes and all) and poems, and the heartbeat of Bristol Zoo's European brown bear Albie set to music.
We urge you to watch this short film about the making of Heartfelt, which reveals how to take a bear's heartbeat, put it to music – and see the bear himself enjoying the result!
Roxanna is now working on her next opera, Dalia, with a libretto by Jessica Duchen for the Garsington 2022 season, and Ever Us, for the Rundfunk Chor Berlin, will be performed at the Berlin Philarmonie 2022.
On this podcast, Roxana talks about The Music Programme by Paul Micou, The Lightless Sky – My Journey to Safety as a Child Refugee by Gulwali Passarlay with Nadene Ghouri and Dancing Bears – True Stories about Longing for the Old Days by Witold Szabłowski, translated from the Polish by Antonia Lloyd-Jones.
She also mentions the Qu'ran, the Bible and the Torah.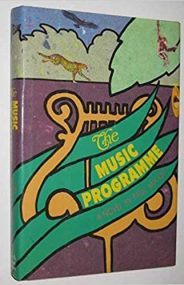 The Music Programme
Paul Micou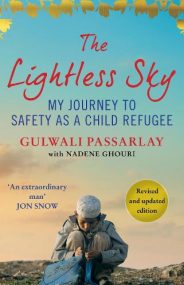 The Lightless Sky: My Journey to Safety as a Child Refugee
Gulwali Passarlay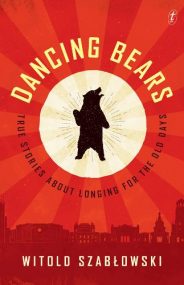 Dancing Bears: True Stories about Longing for the Old Days
Witold Szablowski