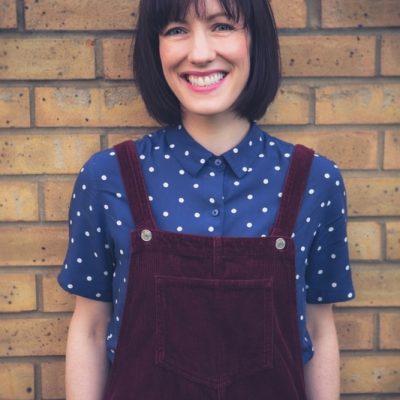 Photo © Lisa Williamson
"There's something extraordinary about being ordinary…" Lisa Williamson
Connect with Lisa
Release date: 6th May 2021
Interviewed by:
Bella

---
Lisa Williamson spent most of her childhood drawing, daydreaming and making up stories in her head (but never getting round to writing them down). After university, Lisa adopted a stage name and spent several happy years occasionally getting paid to pretend to be other people. Between acting roles she worked as an office temp and started making up stories all over again, only this time she had a go at writing them down.
She talks about her love of American YA, her wish to be anything but ordinary and her love of Adrian Mole – despite his failings.
On this podcast, Lisa mentions The Enchanted Wood and The Naughtiest Girl in the School by Enid Blyton, Starring Sally J Freedman as Herself by Judy Blume, The Best of Everything by Rona Jaffe, Will Grayson, Will Grayson by David Levithan and John Green, The Secret Diary of Adrian Mole Aged 13 3/4 by Sue Townsend, One Day by David Nichols, Stoner by John Williams, Milly Molly Mandy by Joyce Lankester Brisley, Babysitter's Club by Ann M. Martin and Raina Telgemeier, Sweet Valley High by Katy Rex and Andres Genolet and Paula Danziger.
You can also find all those titles in Lisa's list on our Bookshop.org page.