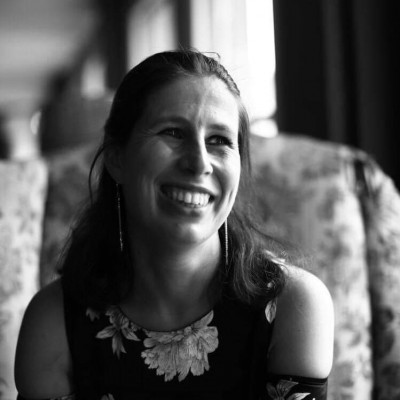 Photo © Dimi Reider
"We need to fight very hard for our libraries – books should be available to everyone."
Connect with Dana
Release date: 5th March 2021
Interviewed by:
Will

---
Dana Mills is a political theorist, lecturer, activist, dancer and author whose books include a biography of Rosa Luxemburg, a thesis on dance and politics and a new study on dance and activism. A voracious reader, Dana doesn't trust people who don't read books!
In this podcast, recorded during the January lockdown of 2021, on Holocaust Memorial Day, Dana spoke to Will about the importance of reading books from cultures other than your own, on the unlikely opportunities for reading, on the need to fight for our libraries and on the joys of post-it notes.
On this podcast, Dana mentions the following books: The Fire Next Time by James Baldwin, A Tale of Love and Darkness by Amos Oz, La Storia by Elsa Morante, The Castle by Franz Kafka, the letters of Gershom Scholem, In Search of Lost Time by Marcel Proust and The Brothers Karamazov by Fyodor Dostoevsky.
Dana also mentions Rosa Luxemburg, Hannah Arendt, Walter Benjamin, Friedrich Nietzsche and Bonnie Honnig.