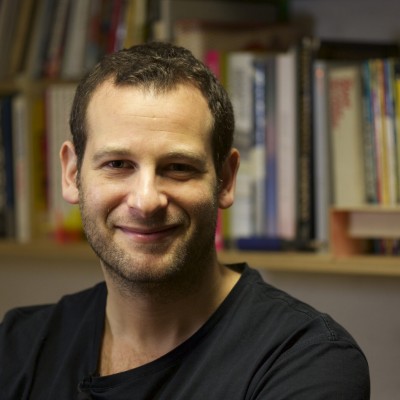 ©
To take in reading and a story is the most precious thing.
Connect with Dan
Release date: 5th November 2020
Interviewed by:
Bella

---
Dan Freedman is best known for his hugely popular series of Jamie Johnson football novels. The books have been adapted for TV by the BBC, and the drama series has become the most downloaded children's show on the BBC iPlayer.
The BAFTA and EMMY nominated show has been broadcast all over the world, and Dan's global book sales have surpassed 850,000.
Before becoming an author, Dan was managing editor for The English Football Association. He has interviewed the likes of Messi and Ronaldo and has been to two World Cups as part of the official England Team group.
He was also part of the official delegations to meet the Queen, the Prime Minister and Nelson Mandela.
When not writing, Dan gives inspirational talks at schools and sports clubs. His mission is to make reading and writing cool and he works closely alongside the Premier League.
He has now made more than 2000 school visits, and it was those experiences that inspired him to write his latest novel – the award-winning teen thriller, Unstoppable.
On this podcast, Dan mentions the following books: The Tiger Who Came to Tea by Judith Kerr, Fantastic Mr Fox by Roald Dahl, Paradise Lost by John Milton, Middlesex by Jeffrey Euginedes, Any Human Heart by William Boyd, The Moon's a Balloon by David Niven, Shoe Dog by Phil Knight, Tuesdays with Morrie by Mitch Albom, The Tempest by William Shakespeare and The Age of Innocence by Edith Wharton.